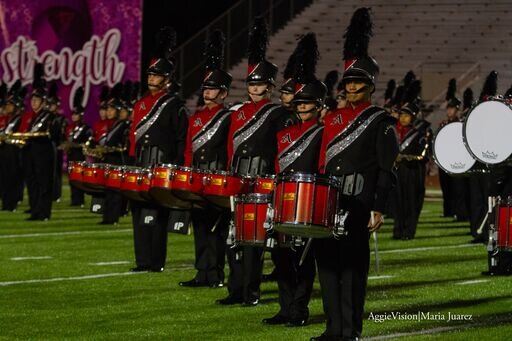 Aggie Band Director: Dr. Taylor Cash
Aggie Assistant Band Director: Corey Hyman


The Albertville High School Band has been considered one of the top bands in southeast for over twenty years. Consisting of five bands ranging from grades seven through twelve, with three directors and averaging over 600 students, the Albertville 'Aggie' Bands continue to excel to be highest of standards. Forged from dedication, hard work and quality leadership along with outstanding support from our Superintendent of Schools, Board of Education members, Principals and most importantly, our Community, the Albertville Aggie Band has remained one of the top band programs in the Southeast.